Discovering the Wonders of Ocean Microfishing with a Hand Rod in Sydney Harbour
There are over 600 species of fish within Sydney Harbour. We headed out to see what we could catch along the rocks inside the harbour around Little Manly. Wrasse species are quite abundant and there are many colourful small fish species to be caught. We are using a 12 foot fixed length telescopic rod with an Aldrige #30 hook. We have tied a length of 12lb monofilament to the leader and using the snap swivel for weight.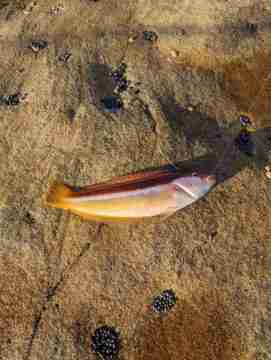 Microfishing is a type of fishing that involves catching small fish species using specialized equipment and techniques. While it has been around for centuries micro fishing has become increasingly popular in recent years with many anglers seeking the unique challenge and satisfaction it provides. We will explore the essential equipment techniques and common species targeted in micro fishing.
Why Micro Fishing is Popular
Microfishing offers several benefits that make it appealing to anglers of all skill levels. One of the main benefits is the ability to catch a wide variety of small fish species that are often overlooked by traditional fishing methods. This can lead to a more diverse and exciting fishing experience.
Micro fishing requires minimal equipment and can be done in almost any body of water including small streams, ponds, and even urban canals. It is also a great way to introduce children and beginners to the sport of fishing as it is simple and easy to learn.
Essential Equipment for Microfishing
The equipment needed for microfishing is relatively simple and affordable making it accessible to almost anyone. The most important piece of equipment is the rod and reel which should be lightweight and sensitive enough to detect bites from small fish. You really don't even need a reel for the majority of micro fishing.
Other essential equipment includes hooks, bait, and other gear such as a landing net and polarized sunglasses. Small hooks such as the Aldridge #1 or Art of Micro Fishing 1-2-3 snelled hooks are recommended for micro fishing. Bait can include small pieces of worms, insects, or even tiny artificial lures. We were using tiny bits of prawn cut up with our Swiss Army scissors tool. Leaving bits of shrimp or prawn to dry can make them tougher and help them remain on the hook longer.
Techniques for Microfishing
Casting and hook setting techniques are crucial for successful micro fishing. Some common casting techniques include the pendulum cast and the underhand cast. Hook setting techniques can vary depending on the targeted species but generally involve waiting for the fish to take the bait before setting the hook with a quick and firm motion. Most often a firm lifting action is all that is needed once you feel the weight of the fish on your line.
Fishing tips and tricks such as using a slow-action rod and keeping the bait small can also improve your chances of catching fish when microfishing. It's important to stay patient and pay close attention to your line as bites from small fish can be easy to miss.
Common Species Targeted in Microfishing
Microfishing can be used to catch a wide variety of small fish species depending on the location and season. Some common species targeted in microfishing include wrasse, gobies, and damselfish.
Wrasse are small colourful fish that can be found in many coastal areas around the world. Gobies are also small and often found in rocky areas. Damselfish are known for their vibrant colours and can be found in drop off structure like deep reef or ocean rock platforms.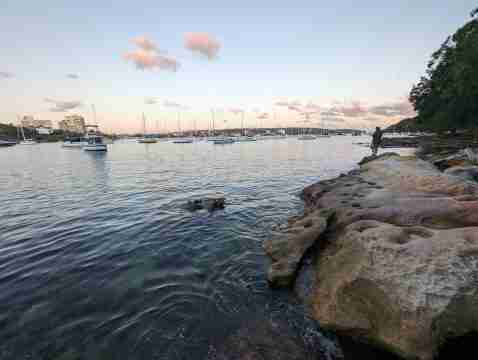 Safety Tips for Microfishing
While microfishing can be a safe and enjoyable activity it's important to take certain precautions to ensure your safety. This includes choosing a safe location, wearing appropriate safety gear such as a life jacke,t, sturdy footwear, and being aware of the weather and ocean conditions.
Other safety precautions include fishing with a partner whenever possible and avoiding fishing near steep drop-offs or areas with strong currents. Always follow local fishing regulations and practice catch-and-release fishing to help protect the environment.
Environmental Considerations for Microfishing
As with any type of fishing it's important to consider the environmental impact of microfishing. One way to minimize impact is to practice catch-and-release fishing whenever possible and handle fish carefully to minimize stress and injury.
It's also important to follow local fishing regulations and avoid overfishing or targeting threatened or endangered species. By fishing responsibly we can help ensure that future generations can continue to enjoy the sport of microfishing.
Micro Fishing is Fun
Microfishing is a unique and rewarding style of fishing that offers a fun and challenging experience for anglers of all ages and skill levels. By following these tips and techniques you can increase your chances of success and enjoy a safe and environmentally responsible fishing experience.
So grab your gear and head out to your favorite fishing spot to discover the world of microfishing today!