Our Knot Tying Tool with Hook Remover is an essential accessory for every angler providing unmatched convenience in tying uniform knots and safely removing hooks. Whether you're tying leaders and rigs ahead of time or struggling to see without your glasses this tool is your perfect angling companion. The hook remover is also a very useful function when out in the field micro fishing.
Key Features:
Uniform Knot Tying – With this tool tying uniform knots becomes a breeze ensuring consistent knot size and quality for enhanced fishing performance.
Precious Time Saver – Save valuable time by pre-tying leaders and rigs allowing you to focus on the thrill of fishing instead of tedious knot tying on the spot.
Ideal for All Anglers – Whether you're a seasoned angler or a beginner this knot tying tool is the perfect solution for seamless and hassle-free knot tying.
Built-In Hook Remover – The tool's end features a handy loop that doubles as a hook remover making hook dislodging quick, safe, and effortless.
Simple and Effective – Twist the loop around the line and gently push to the hook bend to remove hooks with ease, reducing handling stress on the fish.
Elevate your angling experience with our Knot Tying Tool and Hook Remover – the ultimate multi-functional tool for every fishing enthusiast. Random color will be sent.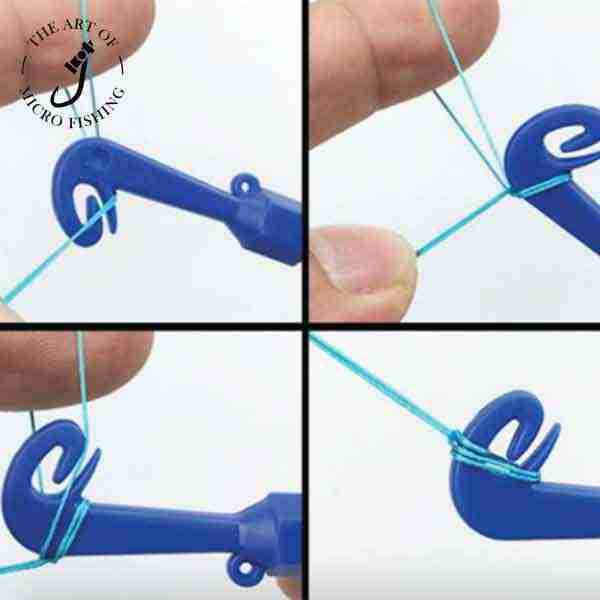 Experience Hassle-Free Shipping Worldwide!
Enjoy FREE shipping on all orders! Here's what you can expect for shipping and handling times:
Contiguous United States: 2 to 4 Weeks
Non-Contiguous United States and Other Countries: 4 to 6 Weeks
Mexico and Central and South America: 4 to 8 Weeks
Our dedicated team is working diligently to ensure your package reaches you safely and efficiently. Rest assured, we strive to get your order to you as soon as possible.
If you have any questions or need assistance, our friendly customer support team is here to help. Thank you for choosing us for your shipping needs. We can't wait to serve you!